The Transposition of Chloë Brontë
A low-fi sci-fi (sorta) rom-com audio drama.
Chloë and Max's relationship is strained when they move in together and Chloë's sleep paralysis appears to open a portal to another dimension.
Starring Tanja Milojevic, Christopher Colón, Erin B. Lillis, Nate DuFort, Tatiana Grey, and Boyd Barrett as your Narrator
Featuring the song "Voices," written and performed by Anne-Marie Choon
Theme music by Katharine Seaton
Written and Produced by William J. Meyer
Official Site • On Apple Podcasts • On Google Podcasts • On Spotify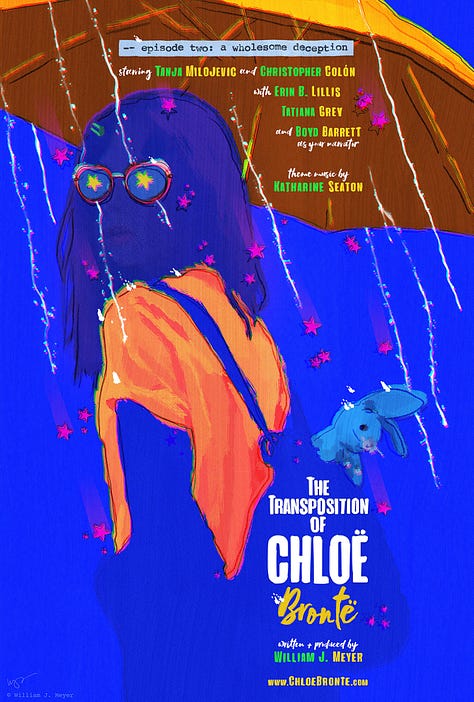 Subscribe for free to my Substack Newsletter to receive new posts and support my work.